RTJ GOLF TRAIL AT SILVER LAKES
Located in Northeast Alabama, between Anniston and Gadsden, Silver Lakes is set on rolling terrain with stunning views of the surrounding Appalachian foothills.

Following the April 2011 devastating EF-4 Tornado, which ravaged the golf course and the surrounding communities, Silver Lakes received extensive renovations and has taken on a new look. Silver Lakes re-opened in September 2011 with spectacular views of the Appalachian Foothills, Lee's Lake and the original Trail clubhouse. Silver Lakes also boasts 36 holes of newly renovated Champion ultra dwarf putting surfaces, arguably the best on the Trail.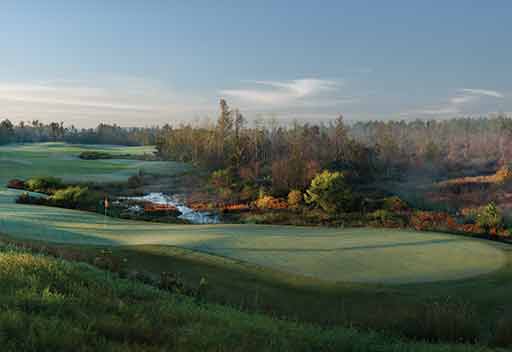 BACKBREAKER
Course Tour
The Backbreaker nine is a photographer's dream, boasting wide fairways, demanding greens, incredible elevation changes and spectacular views of the Appalachian foothills from its elevated tees.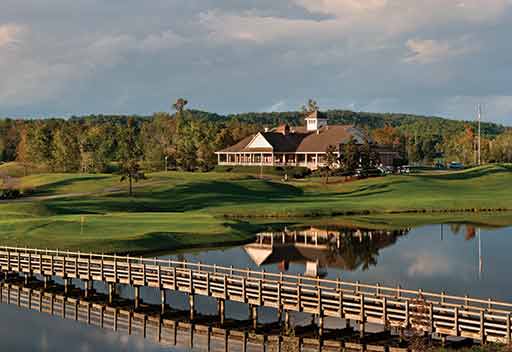 HEARTBREAKER
Course Tour
The Heartbreaker nine is dubbed by many as the most challenging nine on the Trail and provides three of the best finishing holes. Holes 7, 8 and 9 take you from the highest elevation on the property to the lowest.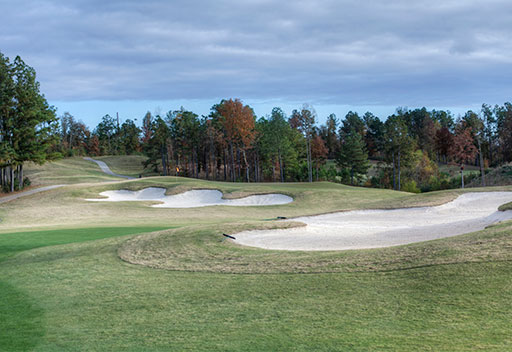 MINDBREAKER
Course Tour
The Mindbreaker nine is aptly named as a variety of uphill and downhill approaches will have you second-guessing your shot decisions throughout the round.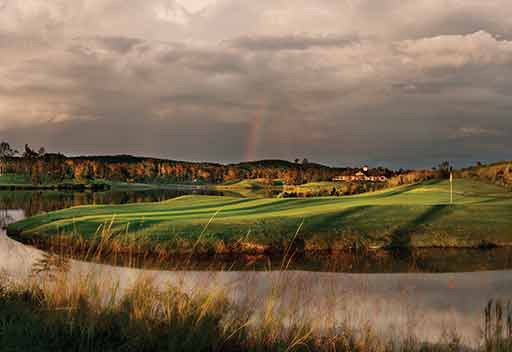 SHORT COURSE
Course Tour
The nine-hole Short Course provides a relaxing trip over and around Lee's Lake with magnificent views and an array of yardages to suit your game.
EVENT REQUEST
Relax...coordinating an event at Silver Lakes is much easier than you think! Our staff has experience planning golf events that range from as small as a 16 player group outing to as large as a 300+ player corporate tournament, as well as everything in between. With the array of other options we can also provide, including food & beverage, contests, and scoring, our staff has what it takes to make your golfing experience match all your expectations.

But just because we are a golf course does not mean that is all that we do! We are also available for non-golf related functions, including weddings and receptions, parties, reunions, wedding/baby showers, corporate meetings … the possibilities are endless! Let us cater your event to meet your exact needs as you sit back and enjoy the beautiful landscape surrounding you and your guests.

Please submit the form below and a member of our staff will contact you.


MAINTENANCE SCHEDULE
Maintenance practices are weather dependent; changes may occur last minute as a result. Understand we will make every effort to follow the schedule presented. Please contact the golf shop to inquire relative to any adjustments.

The driving range will be closed for at least part of the day each Tuesday.
2016
Date
Course
Activity
Recovery
May 23-24
Shourt Course
Fairways/greens aerification
17 days
May 31-June 1
Mindbreaker
Fairways/greens aerification
17 days
June 20-21
Backbreaker
Fairways/greens aerification
17 days
July 11-12
Heartbreaker
Fairways/greens aerification
17 days
September 12-13
Heartbreaker
Overseed tees/fairways
No cart restrictions
September 12-13
Mindbreaker
Overseed tees/fairways
No cart restrictions
September 19
Backbreaker
Overseed tees
No cart restrictions
Location
Anniston/
Gadsden
1 SunBelt Parkway

Glencoe, AL 35905

256-892-3268

Prices from $65 plus tax

Printable scorecards

Book a tee time